Kvinna till Kvinna in North Macedonia
Kvinna till Kvinna has supported women's rights in North Macedonia since 1999. Recent political changes provided new opportunities for women's rights organisations to influence North Macedonia's EU accession agenda. Still, the government takes too little responsibility for advancing gender equality. Ethnic tensions also continue to simmer in society. Our partners prevent gender-based violence, increase women's political participation and support youth in peacebuilding.
Why we work in North Macedonia
In North Macedonia, there is long-standing tension between ethnic Albanians and ethnic Macedonians. The two groups live mainly in different regions, speak different languages and go to different schools. This division slows down necessary change – including on gender equality.
Politics are male-dominated. Many women do not vote, and only 4 out of 80 mayors are women. Yet there are some successes: today, quota reserve 40% of parliamentary seats for the least-represented gender.
North Macedonia has several laws on gender equality, but allocates almost no resources to their implementation. Civil society is often expected to shoulder that burden.
Up to a third of citizens live in poverty and unemployment is high. The country has one of Europe's largest gender pay gaps: on average, women earn only half as much as men.
Gender-based violence is widespread. Despite a law against domestic violence, few measures are taken to protect women. Public support for victims/survivors is low.
Health care is another concern. Traditional values affect how sexual and reproductive health and rights are dealt with, and access to abortion is limited. Roma women in particular are often denied care.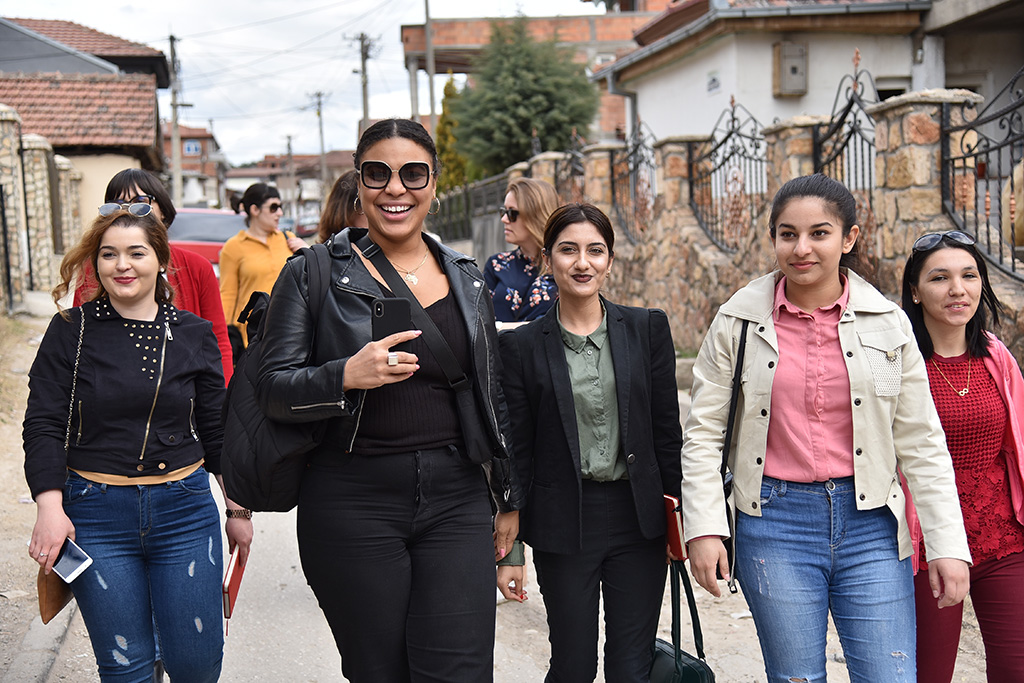 How we support women in North Macedonia
Together with our partner organisations in North Macedonia, we work to:
Prevent gender-based violence and support victims/survivors
Increase the political participation of women and encourage them to vote
Improve inter-ethnic relations in communities
Create safe meeting spaces for women and girls from different ethnic groups
Improve women's access to health care
Provide policymakers with data on gender equality
Advocate for full implementation of equality laws, and include a gender perspective in all legislation
Our work in North Macedonia is conducted from our office in Skopje.