Kvinna till Kvinna's leadership
The Kvinna till Kvinna Foundation's strategic course is set by the Board. Our Secretary-General, Petra Tötterman Andorff, leads the organisation's daily operations.
Kvinna till Kvinna's Board is elected every fourth year by WILPF Sweden (Women's International League for Peace and Freedom) and the Swedish Peace and Arbitration Association.
The Board meets seven times a year. It is chaired by Devrim Mavi.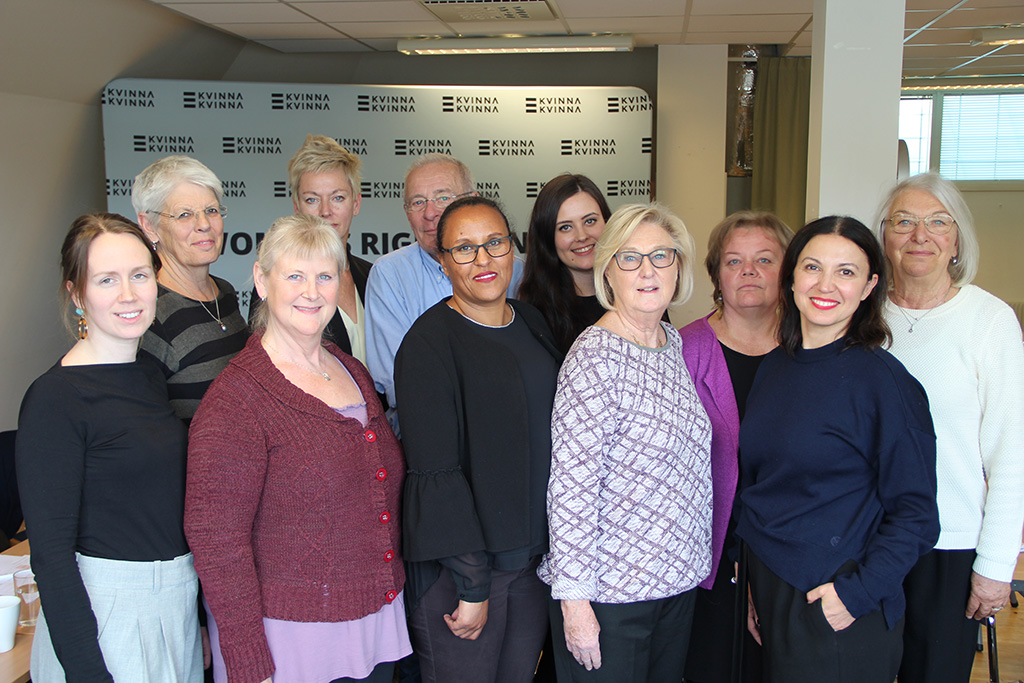 Devrim Mavi
Chairperson
Office Manager at the Swedish Disability Rights Federation.
Former head of the Feminist Initiative party's registry at Stockholm City Hall.
Former editor-in-chief and journalist.
Malin Almroth
Deputy chairperson
Co-ordinator at Victim Support Sweden in Gothenburg.
Former educator at the foundation Expo.
Kajsa Wejryd
Secretary
Former head of Uppsala's municipal upper secondary education and adult education. Former teacher and president of Women in the Church of Sweden.
Maria Appelblom
Board member
Superintendent at the Police. Former chief of the UN Standing Policy Capacity.
Lars Jalmert
Board member
Emeritus professor of education, Stockholm University.
Johanna Mannergren
Board member
Associate  Professor in Peace and Development Research and Senior Lecturer at Södertörn University. Former journalist, peace observer (South Africa) and election observer (Bosnia and Herzegovina).
Lena Backhausen
Board member
Licensed psychologist.
Former HR manager and leadership and organisational consultant.
Tsehainesh Tekleab
Deputy board member
Environmental strategist at the Swedish Public Employment Service.
Former employment officer at the Swedish Public Employment Service.

Carina Andersson
Deputy board member
Head of Unit Middle East, North Africa (MENA) and Europe at Swedish Red Cross
Experience in the field of foreign aid.
Lisen Bergquist
Deputy board member
Head of communication at 1825, a mental health centre for young adults. Legal expert with a focus on human rights and international law.
Get in contact?
Email Board coordinator Ewa Sangert ewa.sangert@kvinnatillkvinna.se