Kvinna till Kvinna in Georgia and breakaway regions
Kvinna till Kvinna has supported women's rights in Georgia and the breakaway regions of Abkhazia and South Ossetia since 2002. Our partners promote peacebuilding efforts and support internally displaced persons. They also counter stereotypes and abuse by providing courses on women's rights and SRHR. Course participants range from law students and police officers to young women and teachers.
Why we work in Georgia
After Georgia became independent from the Soviet Union, internal conflicts led to the formation of two breakaway regions, Abkhazia and South Ossetia. These remain outside Georgia's control, and armed conflict over the regions has occurred with Russia. Women are largely excluded from peace talks.
Gender stereotypes in Georgia remain powerful, fueled by the conservative Georgian Orthodox church. This has contributed to the low representation of women in politics: in 2017, women held only 16% of seats in parliament. Legislative proposals for gender quotas have been voted down several times.
Luckily, attitudes are changing. Georgia has adopted several laws and mechanisms to strengthen gender equality, including anti-discrimination legislation. It is also taking action on UNSC resolution 1325.
Yet while civil society has more freedom in Georgia than elsewhere in the region, many activists still face threats. Their space to defend women's rights cannot be taken for granted.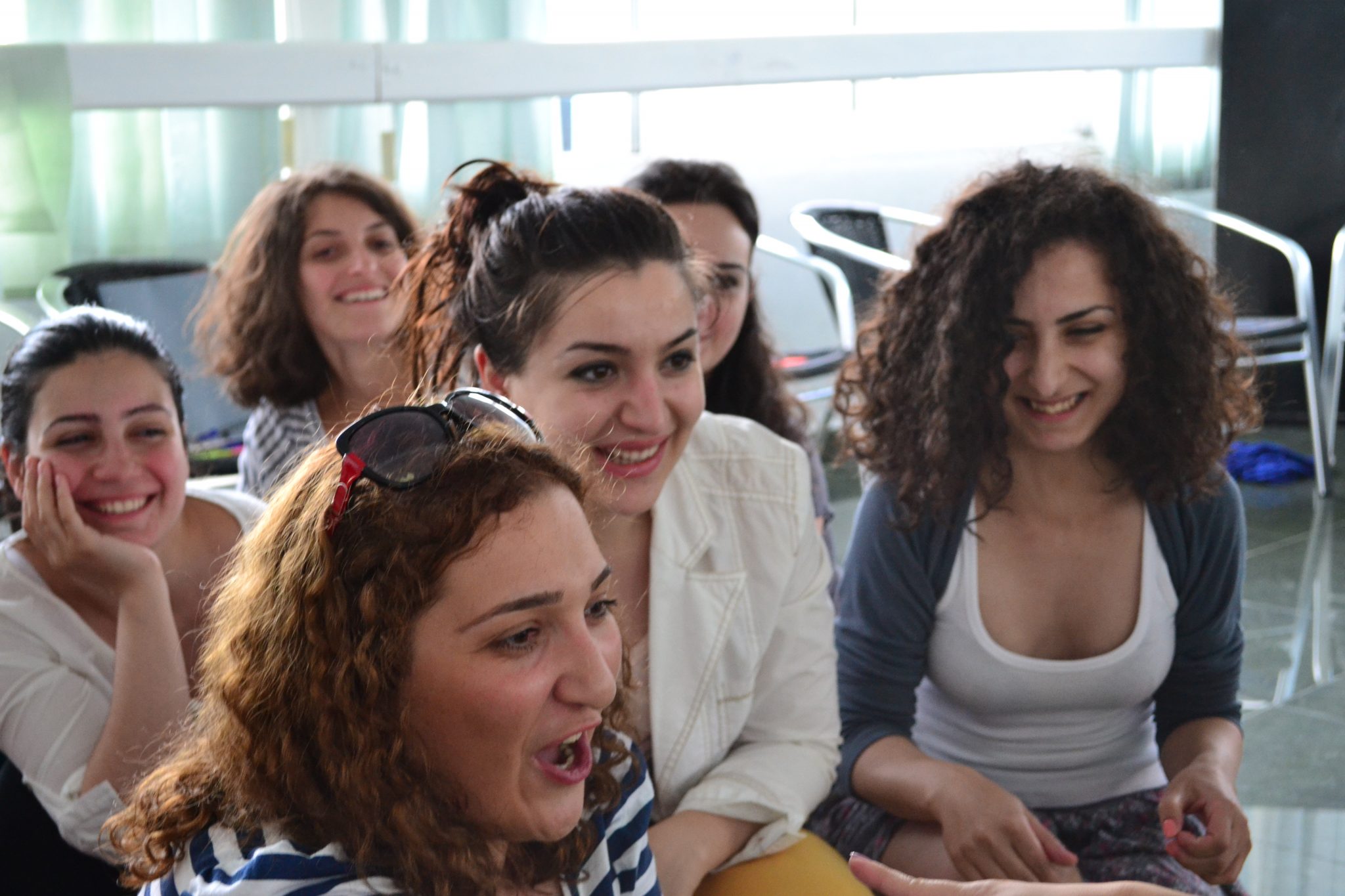 How we support women in the region
Together with our partners in Georgia and the breakaway regions, we:
Facilitate dialogue and build trust between opposing sides of the border conflicts
Promote peacebuilding, with a focus on women's leadership
Offer IDPs psychosocial and legal support
Raise awareness of gender-based violence among law enforcement actors
Support survivors of gender-based violence
Hold gender equality courses for teachers and university students
Advise the government and write shadow reports
Educate women on SRHR and provide free gynecological care