Kvinna till Kvinna in Lebanon
Kvinna till Kvinna has supported women's rights in Lebanon since 2005. In a challenging context, marred by instability and gender inequality, our partners combat gender-based violence, offer support to women and girls who have survived abuse, and advocate for the rights of all women living in Lebanon.
Why we work in Lebanon
In comparison with other countries in the region, Lebanon is usually considered to be a relatively favourable context for women's rights.
Yet women and girls in Lebanon still face significant obstacles to equal social, political and economic participation.
Many struggle to acquire full and equal citizenship. Women are still not allowed to transmit their nationality to their children or spouse. Domestic violence and child marriage remain widespread. As of 2018, 11% of Lebanese girls under the age of 18 are married. The number rises to 27% for Syrian girls in Lebanon. Politically, women hold a mere 3,1% of parliamentary seats.
Internal and regional conflict continue to cause instability in Lebanon. This has affected basic service provision and the functioning of parliament.
In spite of this, women's rights organisations have accomplished a great deal in recent years. Since 2014, Lebanon has new legislation to protect women from domestic violence and MPs are currently discussing a law against child marriage. They have also repealed a decree that used to allow rapists to escape prosecution by marrying their victim.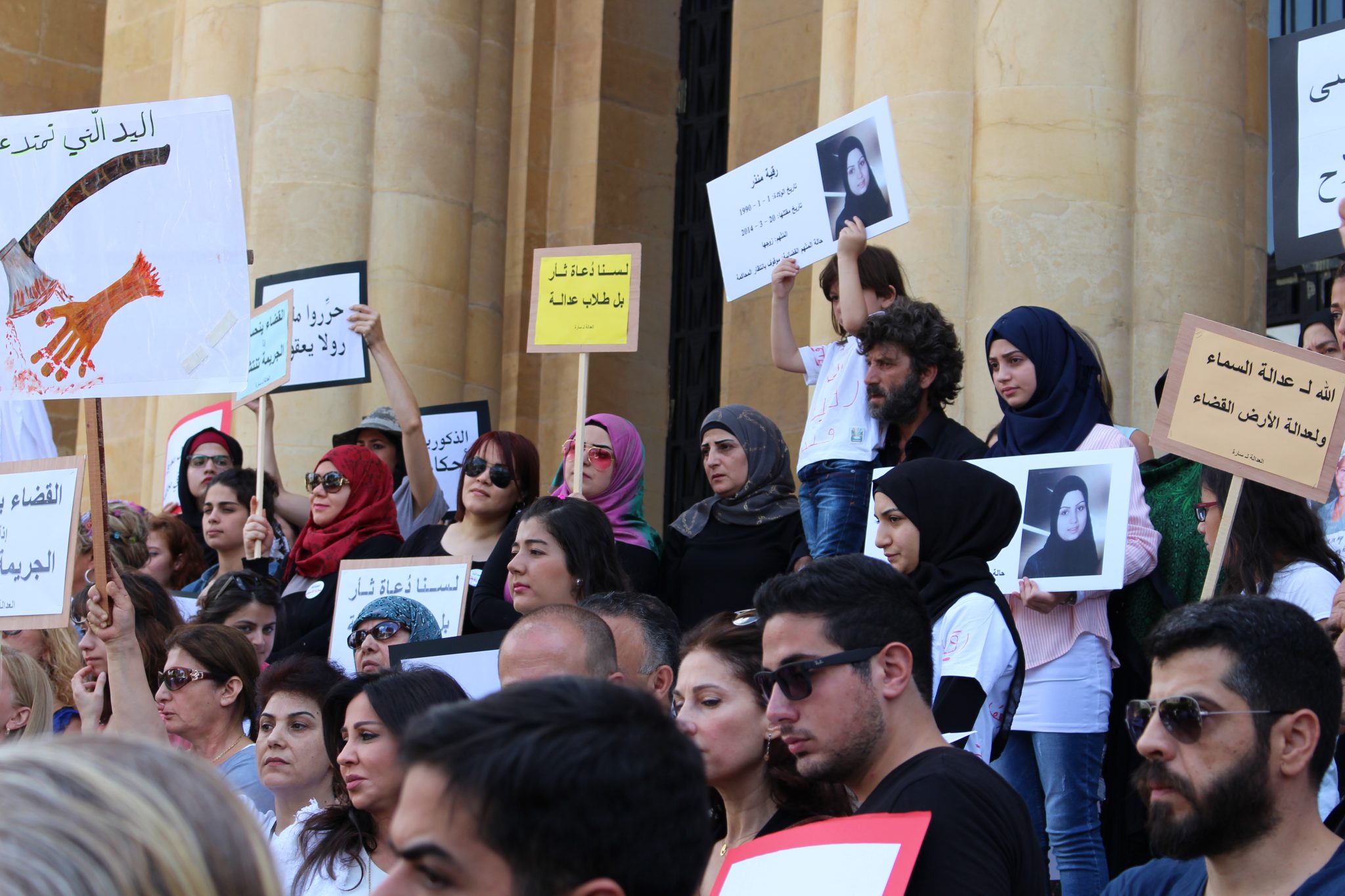 How we support women in Lebanon
Together with our partner organisations in Lebanon, we:
Provide shelter, hotline, as well as legal and psychological, reproductive health services for women survivors of violence
Advocate for women's right to pass on their citizenship to their children and spouse
Advocate for women's right to be protected from domestic violence
Combat child marriage and forced marriage
Educate men and local decision-makers about women's rights
Strengthen the security and well-being of women's rights activists
Our work in Lebanon is conducted from our office in Beirut.