Kvinna till Kvinna in Iraq
Kvinna till Kvinna has supported women's rights in Iraq since 2005. In recent years, Iraqi society has become increasingly insecure, with conservatism on the rise. This has greatly reduced women's freedom. While equality is enshrined in Iraq's constitution, discriminatory laws still condone harmful practices. In the face of this, our partners tirelessly advocate for women's rights, with a special focus on vulnerable minorities.
Why we work in Iraq
After the fall of Saddam Hussein in 2003, Iraqi society became increasingly unstable. This fueled a rise in conservatism, restricting women's freedom.
In principle, Iraqi laws protect women. The constitution views men and women as equal, and a secular law ensures civil statute disputes are dealt with non-religiously. A few years ago, a law was adopted against trafficking.
But legal protection only goes so far. There have been calls to replace the secular civil statute law: if passed, practices such as child marriage would become legal. There is no legal protection against marital rape and "punishment" of wives.
The situation is somewhat better in the Kurdistan region of Iraq, which prohibits genital mutilation, forced marriage and domestic violence. In practice though, domestic violence and child marriage remain common.
Since 2003, Iraq's political situation has remained insecure. Fundamentalist Islamists have gained influence. After being occupied by Islamic State (IS), certain areas are still in the grip of extremist thinking: defending women's rights there is more important than ever.
Ethnic and religious minorities face particular discrimination. Many Yazidi women, for example, were sexually abused by IS. Today they often live in refugee camps, with little support.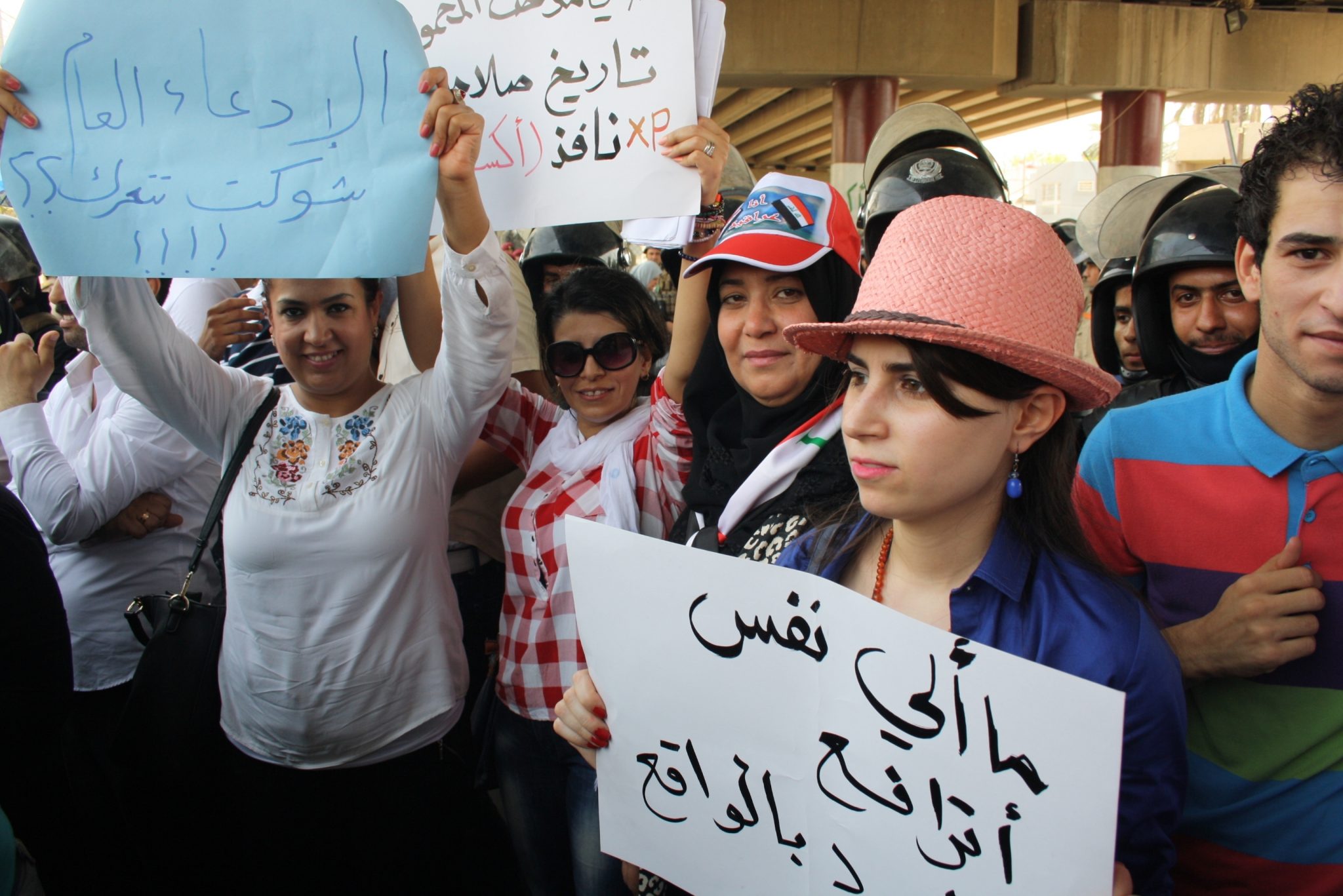 How we support women in Iraq
Together with our partner organisations in Iraq, we:
support IDPs, including women who fled from IS violence
combat gender-based violence and offer legal/psychosocial aid
support women from ethnic and religious minorities
train police officers and lawyers to protect women and persecute perpetrators
advocate for improved legal protection of women's rights
promote the political participation of women
monitor Iraq's adherence to / action on UNSC Res. 1325 and CEDAW
strengthen women's economic position