Kvinna till Kvinna in Liberia
Kvinna till Kvinna has supported women's rights in Liberia since 2007. After the women's movement played a substantial part in ending the country's two civil wars (and got a female president elected), many hoped the position of women would improve. Today however, women are still prevented from gaining influence in society. Obstacles include persistent inequality, high unemployment and violence against women.
Why we work in Liberia
Liberia has a history of violence and armed conflict. The country's women's movement has played a major role in establishing peace – especially in 2003, when they helped end the second civil war. In a context where many have been quick to take up arms, the movement distinguishes itself by its refusal to resort to violence.
One significant illustration of the empowerment of Liberian women was the election of Ellen Johnson-Sirleaf as the continent's first female president. Yet despite this positive evolution, structural inequality persists.
Women's representation in Liberian politics remains low: 84% of seats in the national legislature are held by men. Many women struggle to access the labour market or get loans. Held back by illiteracy and a lack of education, they are often stuck in extreme poverty. Gender-based violence is worryingly prevalent in society – from rape and domestic abuse to harmful traditional practices such as female genital mutilation.
In theory, Liberia has laws to protect women's rights, including a national action plan on UNSC resolution 1325. But as most of these laws remain unimplemented, they have made little difference on women's daily lives.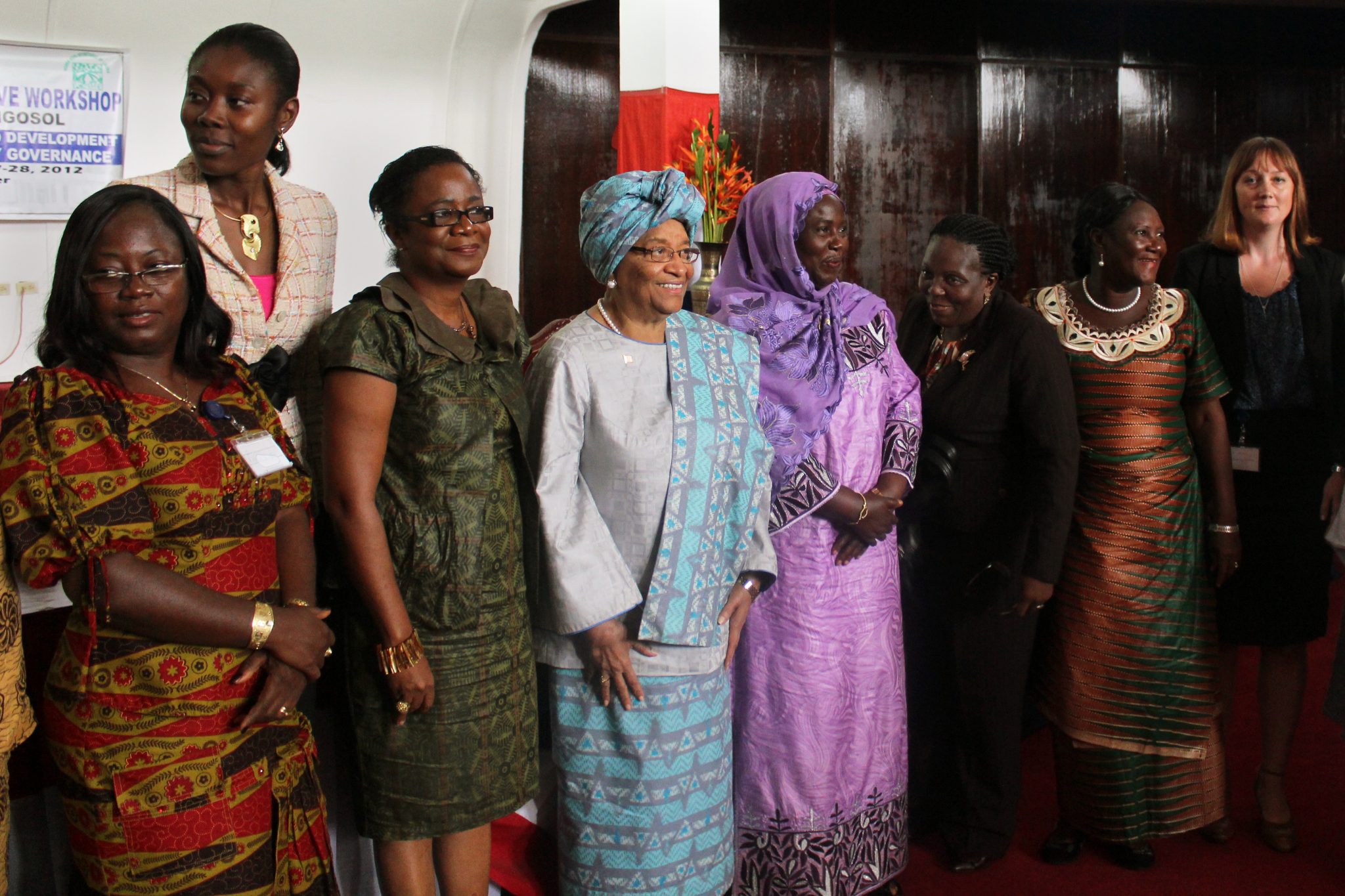 How we support women in Liberia
Together with our partner organisations in Liberia, we:
support female survivors of GBV and hold perpetrators accountable
promote women's participation in decision-making and peacebuilding
resolve conflicts and promote unity between different groups in society
involve male community leaders in efforts for equality
increase adult literacy in the West Point slum community
support women and youth with HIV/AIDS and raise awareness of the disease
empower women to become financially self-sufficient, especially in rural areas
network with key stakeholders such as UNMIL, UN Women and the Liberia National Rural Women group