"Preventing domestic abuse by talking to survivors of domestic abuse…isn't that absurd?" The thought hit Shams Mustafayeva a couple of months ago as she held a talk for a small group of women. Today, Shams ensures young lawyers develop expertise and skills to support victims of domestic abuse, in a Kvinna till Kvinna-supported project in Azerbaijan.
In her efforts to stop violence against women, Shams Mustafayeva interacted with survivors and victims of abuse. But she felt something was missing in her attempts to support them and eradicate violence. That's why she decided to start raising awareness among lawyers – as they have the power to defend victims' rights and prosecute perpetrators.
"I do know it's useful to inform women about their rights and teach them about the system and laws in place to protect them (however ineffectively). But I couldn't shake the thought that talking to them, rather than stopping the perpetrators who hurt them, was somehow missing the point."
"That's when I decided we would find lawyers – lots of lawyers – to help support and protect these women," explains Shams Mustafayeva, an active member of one of Kvinna till Kvinna's partner organisations in Azerbaijan.
Training and mentoring
Together with her colleague, Khalisa Shahverdi, Shams set up the project "Network of Young Lawyers to Prevent and Respond to Gender-Based Violence in Azerbaijan", which is supported by Kvinna till Kvinna.
The goal is to let young, practicing lawyers learn more about gender-based violence, increase their capacity to support victims, and encourage them to raise awareness of the problem.
The project, which was launched in mid-December, includes both legal training and a mentoring program. During the first training session, 30 young lawyers participated. All of them wanted to create change for victims of domestic violence.
"Before I moved to the capital, Baku, I grew up in a little village. The problem is much worse in these villages, yet no one is talking about it. I'm here because I want to do something about that," one of the participants says.
Time to eliminate violence
Today, violence against women is not a top priority in Azerbaijan. Because of the stigma surrounding domestic violence, only very few cases are ever reported. Access to legal aid and protection is limited.
But Shams Mustafayeva is optimistic about the project's results and proud of the lawyers who have signed up.
"We hope these young lawyers will become frontline advocates in the fight to end domestic violence in Azerbaijan," she says.
---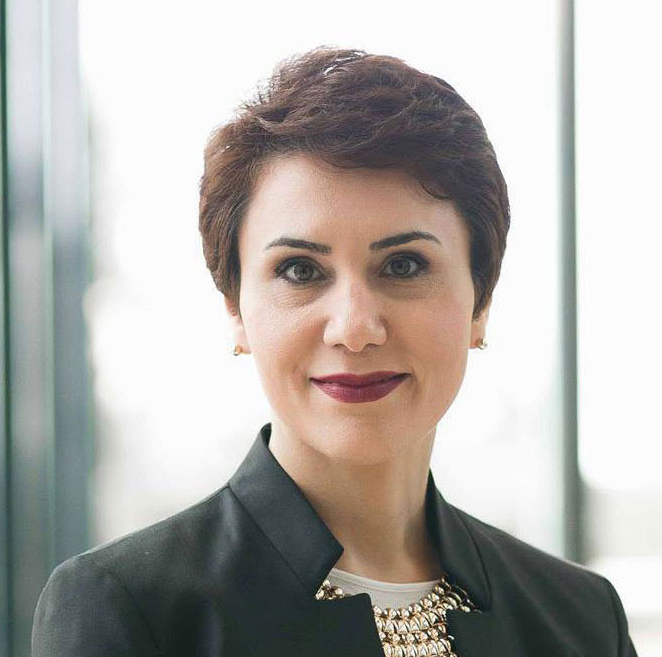 The project "Network of Young Lawyers to Prevent and Respond to Gender-Based Violence in Azerbaijan" is supported by Kvinna till Kvinna, in cooperation with the organisation Azerbaijani Alumni Association. The goal is to increase practicing young lawyers' knowledge of gender-based violence and mobilise them to prevent future violence.
Photo: Shams Mustafayeva